Join the Amiel's eClub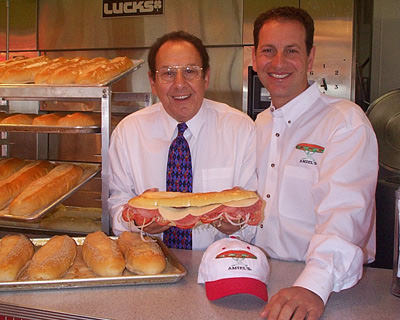 Register today and tomorrow you'll find a certificate in your inbox for a free small sub with the purchase of any drink and any side (chip, cookie, pickle, mac/potato salad or soup).
You will receive news and updates on our latest menu items and special events. Please make sure you tell us your birthday so we can help you celebrate with a special birthday surprise!!
Click here to join on-line!!
**Your email will not be shared with anyone.**
**You can take your name out of the email club at anytime by clicking the unsubscribe link on your email.**